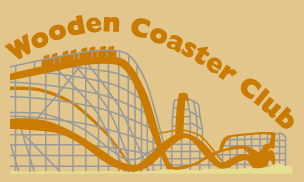 WCC Shirt Information (under construction)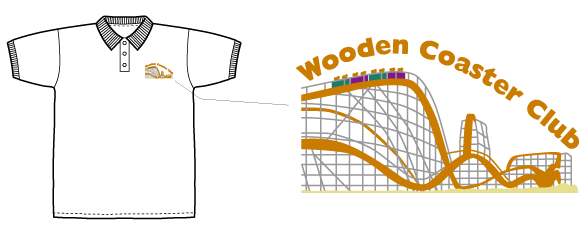 Wooden Coaster Club - Logo:
The WCC shirt logo is a Gold
(wood) track, Silver
superstructure roller coaster,
with Green & Purple train cars,
Gold heads, and a tanish ground
color. Can you identify the
distinctive coaster that it
depicts? Photos may be found
on this site!