Who Can Join?
We invite anyone interested in roller coasters.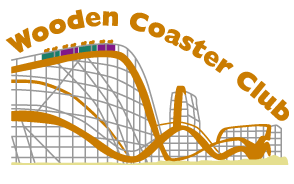 How Can You Join?
Details, with an application form, will be posted when we officially open for membership, closer to the time of our first official event.

Benefits of Joining
The benefits of joining any roller coaster club include the close friends you make, others you recognize and ride with at parks, simply having a great time together on coasters, and the advantages of extra ride time (ERT) at coaster club events.

Of course, we also have a common interest, and we hope to further the cause of preserving and enhancing the roller coaster experience. American Coaster Enthusiasts [ACE] was the first non-profit group to officially start preservation efforts; please review their site.